Museum Birthday Books w. Renoir paintings of Children, Cat Images, Victoriana, Dutch, Flemish and other paintings illustrate these Book of Days
Birthday Books / Yearly Reminders
There are many items on this page.
Please scroll down
to see them all.
These two books, contain 20 full page images of Renoir's lovely paintings of children. We have a limited number these books that are both beautiful and a practical way of noting birthdays and other family events. The days of the year are noted with space for the names of family and friends. With printed end papers and ribbon page marker these books have sewn bindings and hard covers which should last for so many years.
We have been told that they make wonderful Christmas Gifts for your children's favorite teacher.
You may choose which cover image you prefer as the inside layout is the same in either book. Size is 5 x 6.25 inches
Only $9.95 each. FREE SHIPPING
Rosa's Victoria Collection
Dedicated to the publisher's mother who, as a child, collected these printed paper cutouts from before the first World War. They have been used to illustrate the pages of this absolutely charming book to remember birthdays and special dates. Hard-covered with sewn pages and ribbon-marker, this book makes a lovely birthday gift for your special little girl. Size is 5 x 6.25 inches
FREE SHIPPING $9.95.
Feline Faces Birthday Book
With more than 20 portraits and description of different types of cats, this is a "purrfect" gift for the cat person in your life. The illustrations were produced in England in 1934 as cigarette cards and were widely collected. Ideal for noting birthdays and other memorable dates, this hard-cover, sewn book has a matching color-ribbon marker. Size is 5 x 6.25 inches
$9.95
FREE SHIPPING
Dutch and Flemish Paintings A Book of Days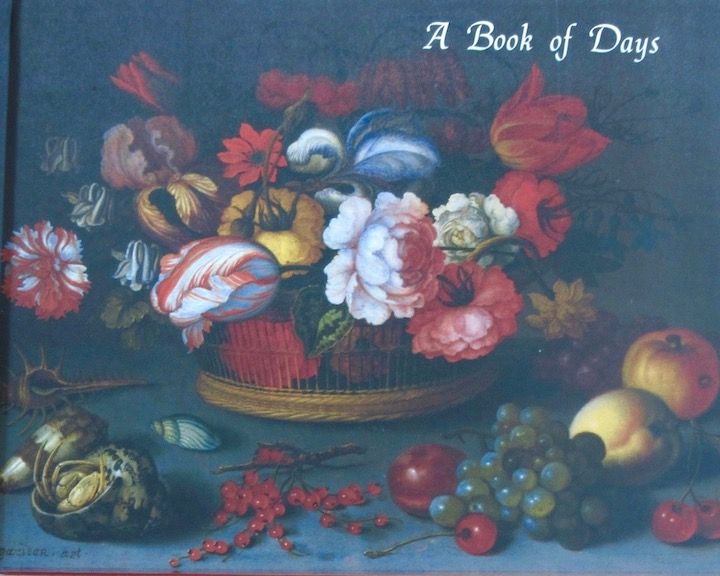 This Book Of Days was published with the assistance of several U.S museums. The 20 plus images shown represent some of the finest
Dutch and Flemish
paintings in the country. Each image has a caption mentioning the artist, the size and where the painting is located. The page layout has space for placing events to remember in the coming years. Plus, space for extra notations and a directory to record addresses, etc. Hard-cover, Smythe sewn with ribbon-page marker shrink wrapped. Size is 8.25 x 6.5 inches
$14.95 FREE SHIPPING
A Book of Days
with Illustrations from The Sirak Collection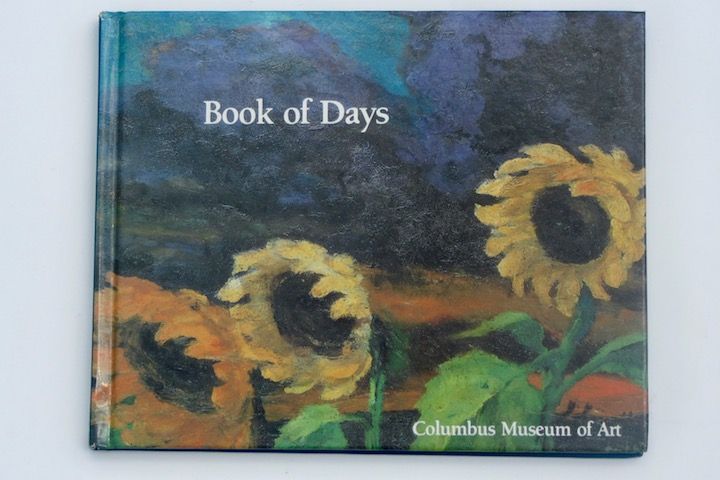 The two images below show page examples from the book.
This Book of Days is beautifully illustrated by works from The Sirak Collection which was acquired by The Columbus Museum of Art in 1991. With works by Degas and Monet, are those of James Ensor, Paul Klee and Emile Nolde whose painting of
Sunflowers in the Windstorm
is the cover of this book. Measuring 8.25 x 6.5 inches Over 20 images interspersed throughout the pages.