Maria van Oosterwyjk Journal
This is a lovely hard cover book that may be used for your writings, poems or drawings on the crisp white pages. With vibrant red end papers and a ribbon page marker it belongs as a treasured piece in your library.
Flower Still Life.
Maria van Oosterwijk painted this vase of flowers in 1669 and is used as the cover image of this Journal. She was a major force in the Dutch "Golden Age". The painting is now located at the Cincinnati Art Museum. Sized at 8.75 x 7 inches with over 100 pages
Priced at $9.95
We also have a matching set of Note Cards with the van Oosterwijk
Flower Still Life
image. The Book and Note Cards make a beautiful gift pair. Buy both at $19.90 and get Free shipping.
Luncheon of the Boating Party Journal
This detail from perhaps one of Renoir's most famous paintings is the cover of this
lined
journal. A truly specially produced book, the details are many. Like nearly all of our books it is a sturdy hard cover book with sewn pages for generations of life. On opening there is a Book-plate on the luxurious red end papers. A black ribbon marker will keep your page among the 112 pages. The painting is located at the Philllips Museum in Washington, You can see the full image on the rear cover. Sized at 8.75 x 7 inches Priced at only $9.95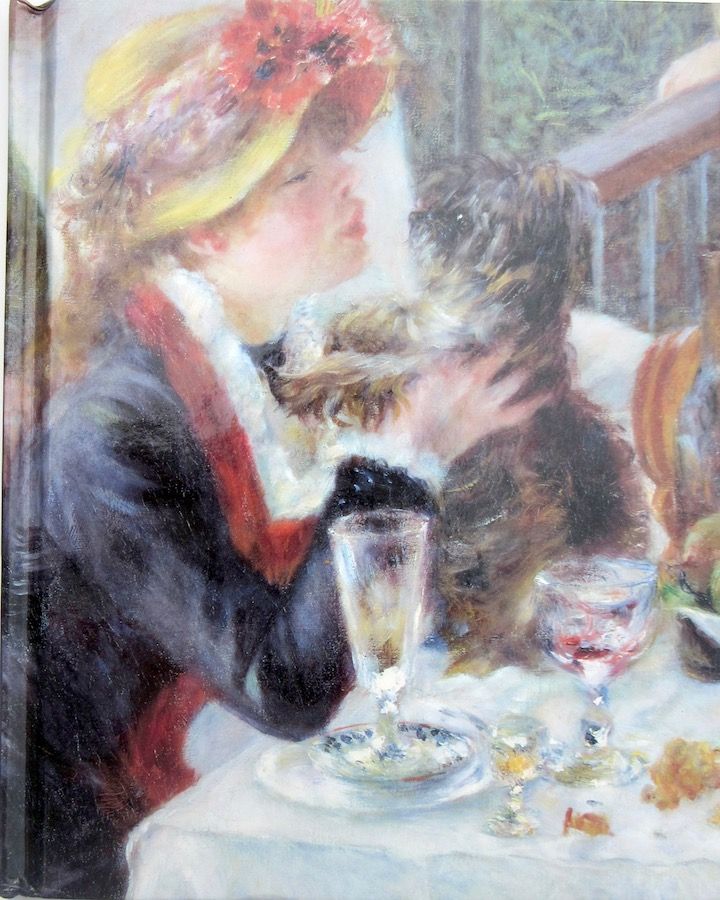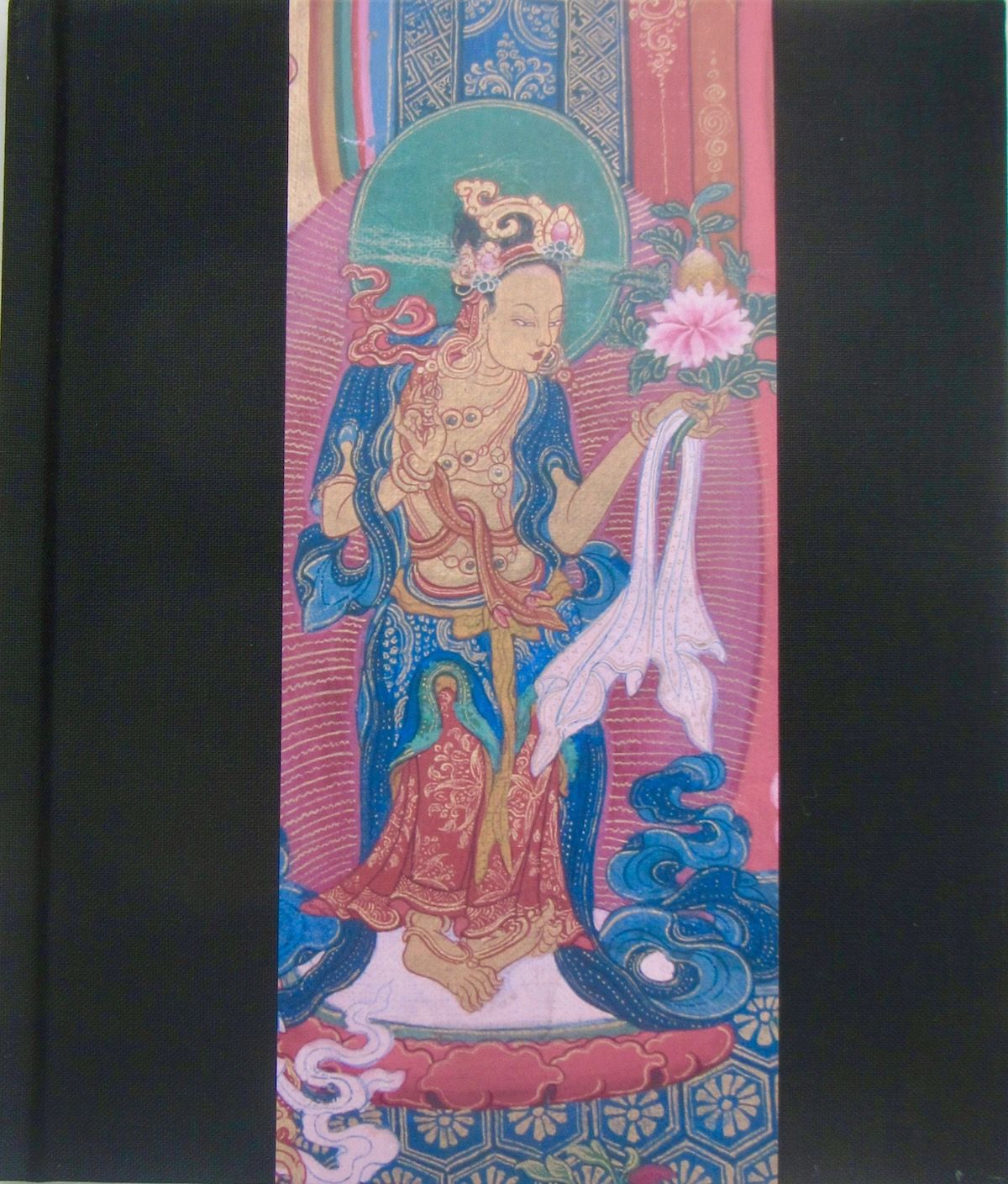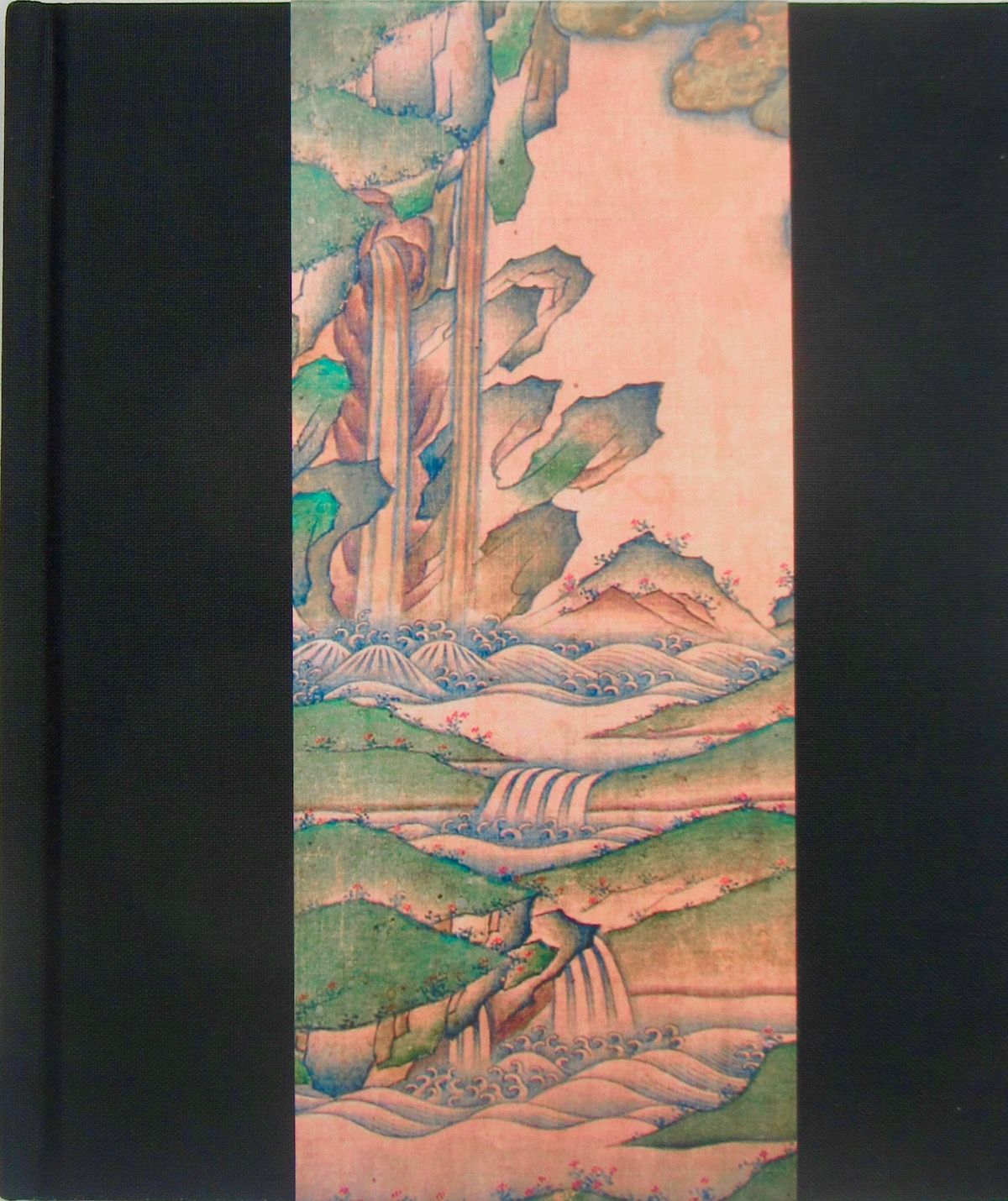 Seldom does one see such beautiful books, not only the Tibetan images but the journals construction is amazing. The images are shown on a textured cloth binding which is on thie hard cover. Over a 100 pure white pages are sewn to be sure the journal will last for generations. Look at the black on black design end papers. We have less than a dozen copies of these wonderful journals that now would cost triple than our
Price of only $12.95
Rachel, A Personal Journal
A great gift for your Pre Bat Mitzvah young lady. 90 lined pages ready for the start of the Great American novel or her academic writings. The cover image is of Rachel, a French Jewish actress in the mid 1800's. I This is a lined hard cover sewn book with ribbon marker, colored end papers and with a book-plate This book was published in cooperation with the Friends of the Library of The Jewish Theological Seminary.
Shrink wrapped.
Size is 7 x 8.5 inches Priced at $9.95
You may wish to order a Mazal Tov Guest Book for signing in at the Bat Mitzvah party.
Free shipping
when both are ordered.
Click Here
to see this and other items of Jewish interest.
The super smooth, pure white pages make this the medium for your sketches or expressive doodles. The wire-O binding allows the front and back hard covers to be together forming a regid platform for the 120 pages. The lovely cover is a painting by Adolphe-William Bouguereau, painted in 1885, now at the Dahesh Museum of Art in New York. Priced at $11.95 We have only a few of these left.
The Triumph of Music Note Books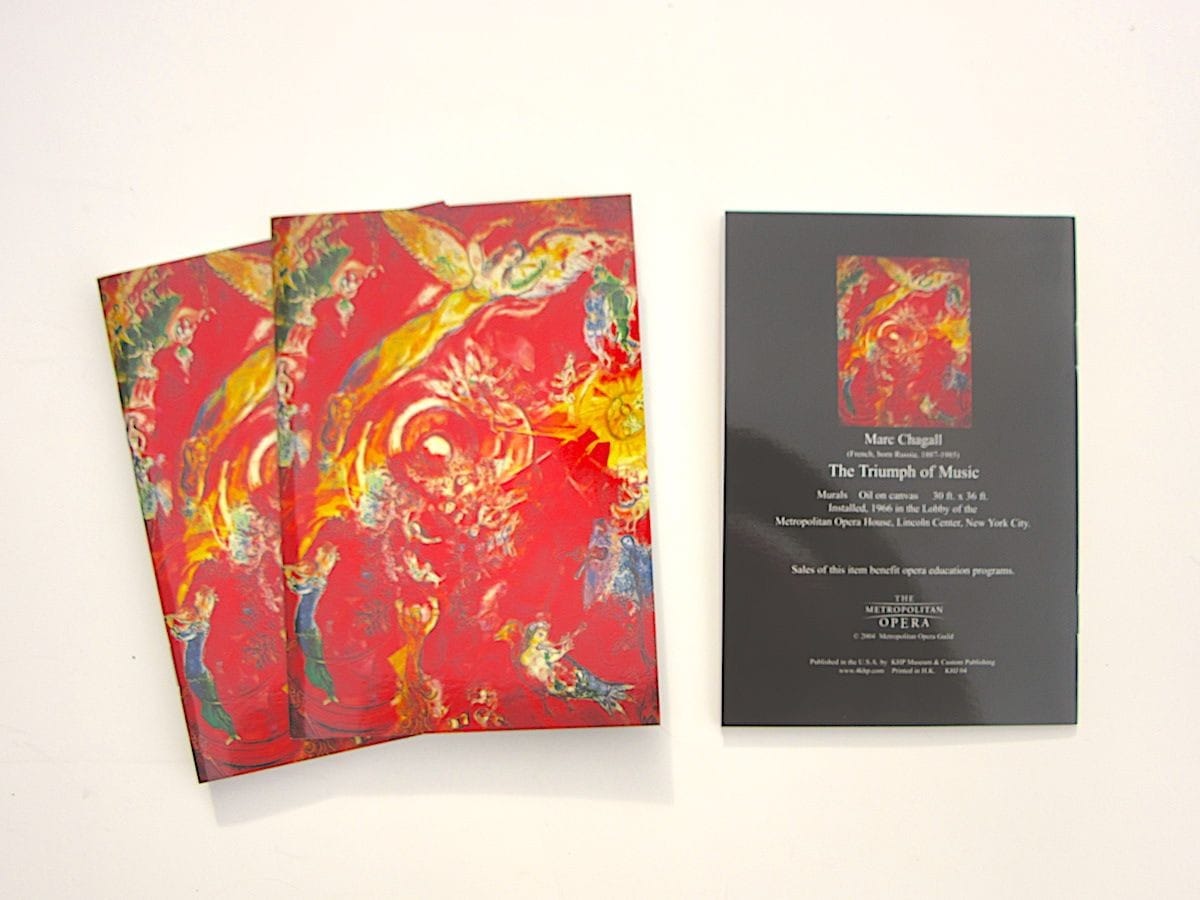 Marc Chagall's vibrant and exciting image is from New York's Metropolitan Opera House. The glossy laminated cover also has the murals information and a smaller image on the back. Our pocket/purse sized book has 32 pages. We are offering 3 of these Note Books for only $9.95
These pocket or purse sized note books have 32 pages inside a flexible laminated illustrated cover stock. The cover images offer a broad range of subjects. They make great stocking stuffers informal gifts to teachers and people you would just like to give
"a little something".
Special price of 12 note books for $20
Sorry, but no selecting can be offered.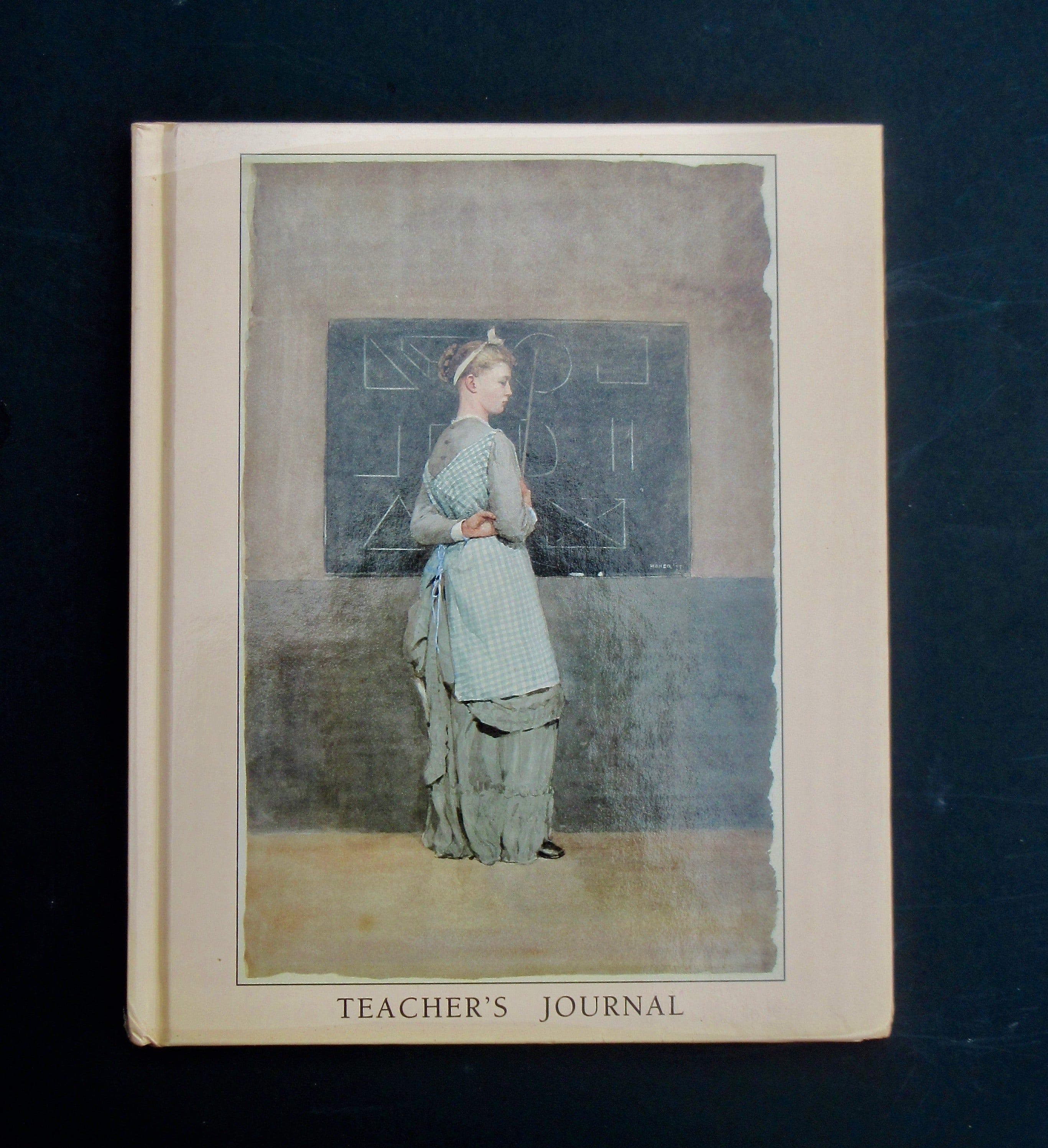 A shrink wrapped book with 64 pages with printed End-Papers. Measuring 8.5 x 7 inches.
Priced at $15
We all have so much to thank a teacher for. This book is a way for you to show your appreciation to your child's teacher in a useful and appropriate way. The cover image of this hard cover sewn journal is a painting by Winslow Homer. It is a record for two years covering the teacher's school life throughout the year. Planning and meetings, class plans and projects. But also noting the child's parents names and many other points relating to your student that should be remembered for end of term consideration. Two other Homer school related paintings are included. Produced in cooperation with The National Gallery in Washington, D.C.