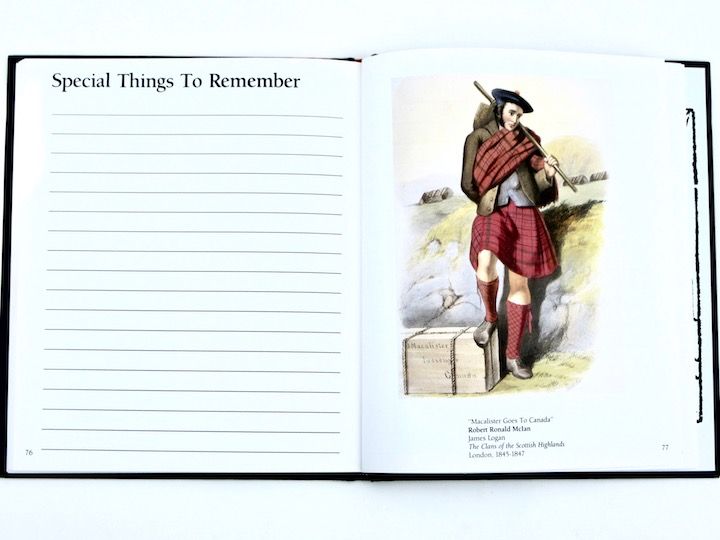 Published with Bryn Mawr College over 30 years ago there are still a few of these wonderful books available. It is divided into Trips and Journeys, with the latter having more space to note details of the journeys to exotic or just plain interesting places. To be used for planning and during the journey, It has prompts to help you formulate your adventure. With 48 color and black and white illustrations it is a book that was made with care, even with a cloth embossed spine, hard cover, sewn pages and printed end papers, plus a red ribbon page marker.
Shrink wrapped $ 19.95 Size 7 x 8.5 inches
FREE SHIPPING
Yes, This is an Auto Log Book but it is so much more. Certainly, it is a great idea to make a record of oil changes, tire rotation and filter changes, etc. even if your friendly garage guy does it and all you do put gas in. However, it's also a record of car trips with the family. First, a routine safety check, but then mileage to the next rest area or lunch break, places seen and motels/hotels you stayed at. Plus it is a place to record interesting things you saw on the way and want to remember.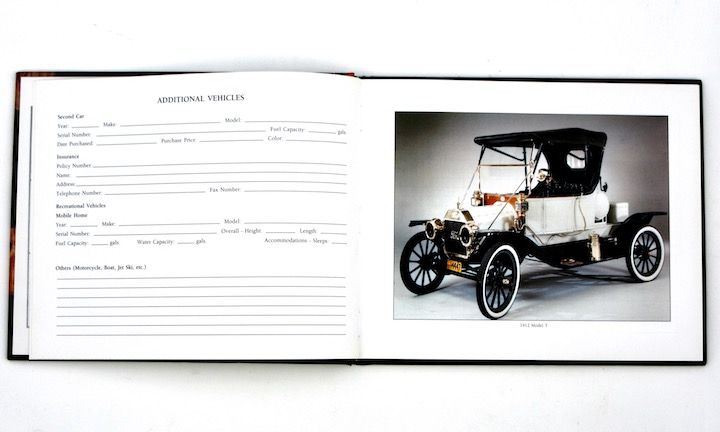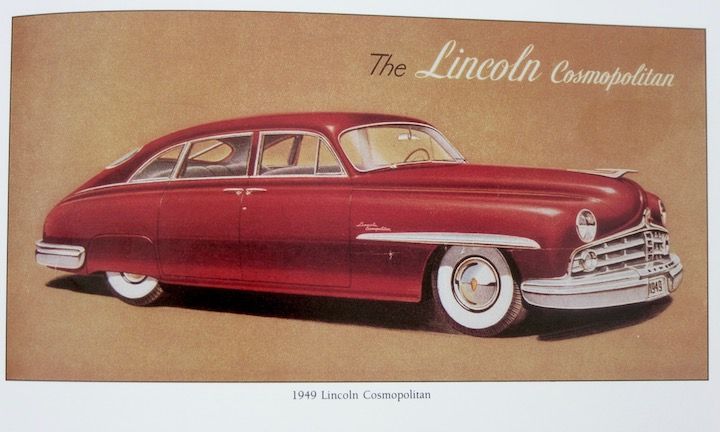 Published 25 years ago with the Ford Motor Corp, this book, I am told, is a collectable. The book size is 7" x 8.5" with over 20 color and 35 b/w images of real classic cars and amazing Ford Ads, like a new car for $265.
Only
8 brand new shrink wrapped books remain. Price $25 each Collectors? Buy all 8 and I pay the shipping.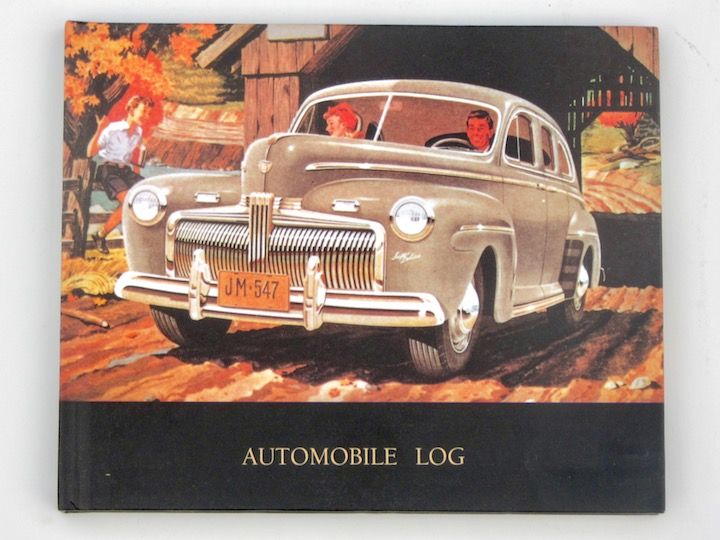 Embossed Note Cards, Boxed Set
There was a no expense spared in the production of this set of 12 cards featuring 4 images from the S/V Denis Sullivan, Wisconsin's Flagship. The blank folded 4.25 x 6 inch cards even have an embossed framing around the image. An informational card inside the box tells you about the history and construction of this 3 Masted Tall Ship. Limited supply,
$11.95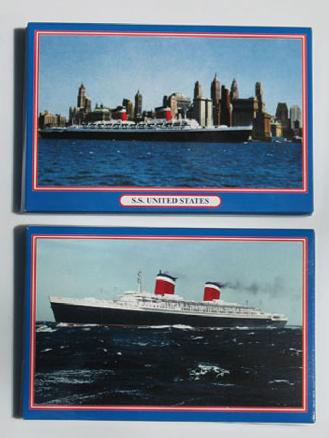 Unfortunately, coming at the close of the age of great sea crossings, the SS United States is now a retired historic ocean liner. Built in 1950–51 for the United States Lines at a cost of $79.4 million. The ship is the largest ocean liner constructed entirely in the United States and the fastest ocean liner to ever cross the Atlantic in either direction. Whether this epic of the seas will ever see a second life has been an open question for many years. Yet those who remember her will enjoy the 2 image set of 10 Note Cards with her at sea and docking in New York City. 10 cards and envelopes (5 of each) Card size 5.5 x 3.5 inches To order click Button. Only $9.95 per set