A range of games and puzzles that you will enjoy alone or with a group. They are perhaps somewhat "upgraded" from those you may remember from years ago. Some are made from polished English brass in engraved lucite play boards, presented in the elegant Grenadier Collection velour boxes. But let us start with a true Museum Art game from London's Tate Gallery.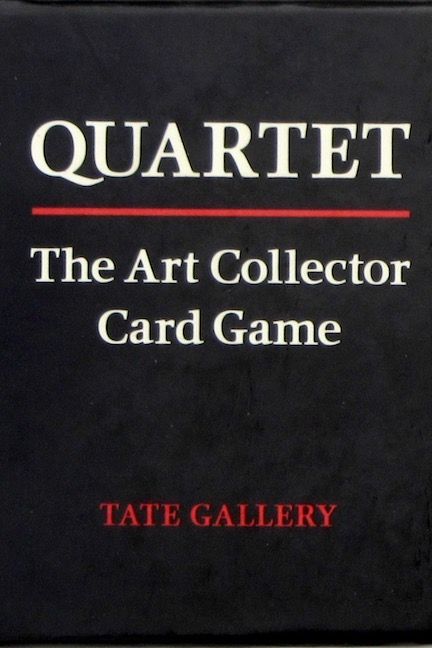 These are original sets made by the Tate Gallery, London in 1985. Each packet (3-1/2 x 2-1/2 inches ) is still in its' original pristine condition. With a "lift off lid" the elegant box contains 52 cards with 2 full instruction cards and 1 title card.
A set of 52 cards with 13 artist featured. Each artist shows a quartet of paintings. The goal is to get all four of a chosen artist's works. Included are works by the following artists :
Francis Bacon, William Blake, Paul Cezanne, John Constable, Salvador Dali, Thomas Gainsborough, David Hockney, Sir Edwin Landseer, Henri Matisse, John Everett Millais, Pablo Picasso, John Singer Sargent, and Joseph Mallord William Turner. Apart from being fun, it is educational, and a fine vintage collectable.
Priced at $25
. Very limited quantity available.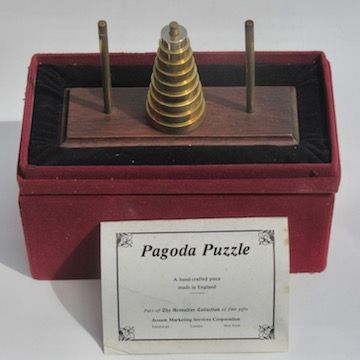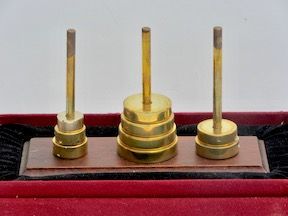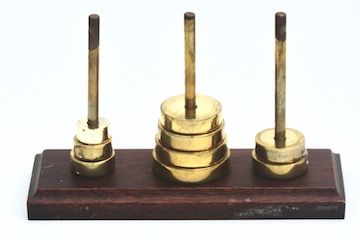 THIS IS SUCH A SIMPLE PUZZLE or so it seems. All you have to do is move the stack of 9 brass discs from the right hand pole to the left hand pole. However, you may only move one disc at a time and you may never place a larger disc on a smaller one, It is said that in a remote Tibetan monestry the game is being played with 99 pieces at a rate of a move per day. The story goes that when the last move is made the end of the world will be at hand. I am pleased to say that there are many moves still to be made. Heavy solid English Brass discs on a polished wooden base in presentation box with instruction leaflet.
Priced at $75
This puzzle is said to be over 2000 years old, This new thick polished brass, seven piece version, sitting in it's black lucite tray is no less challenging. Over 60 designs are shown in the booklet for you to spend hours trying to solve, But, I do have a heart and have provided the solutions in the back of the booklet. This is an adult puzzle.
Priced at $75