FleshPots Studio. Elvis Bust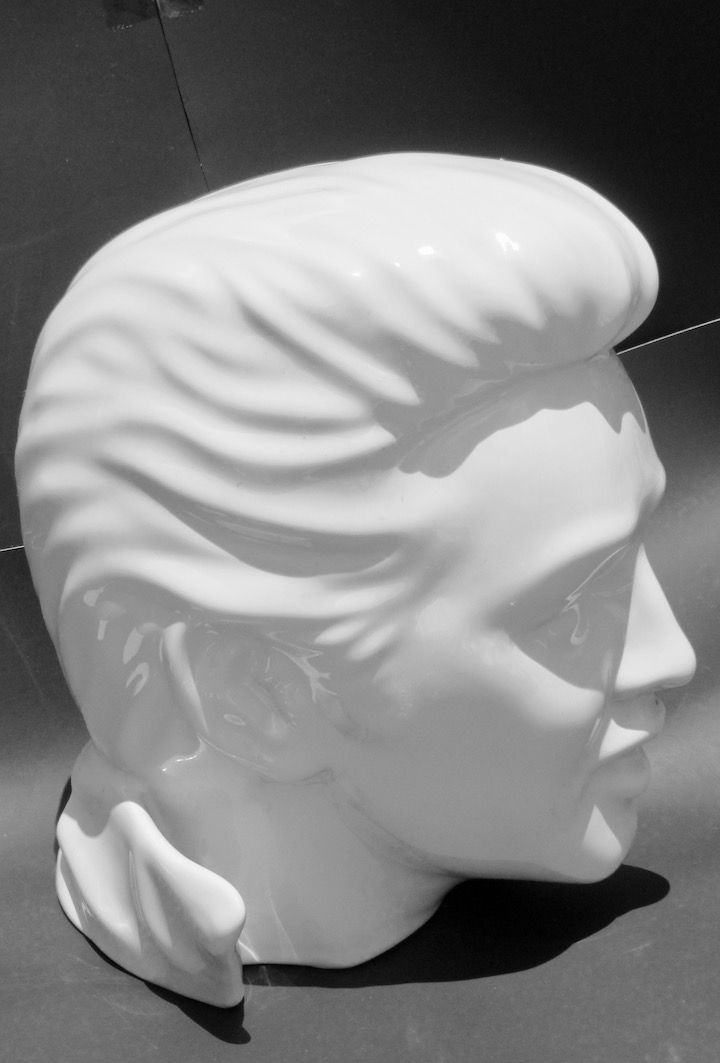 Elvis was one of the Hollywood Greats that the late Morris Rushton brought his skill to as an English artist and potter to be now a collector's prize. Approximately 10.5 x11.5 x 11 inches, this ceramic bust of "The King" is in studio perfect condition.
With only the one piece available this rare collector's piece is expected to have a selling price bid in the one thousand $1000.00. U S dollar region. Please contact for any more information required. Would you like to buy this now $1000.00
Please contact me with requests for more information or to place a bid.