U.S.G A. Trophy . Faberge Jewish. Gardens. Book Mark Cards
These are an inexpensive item when you consider the price of regular cards that for the most part are glanced at and disguarded. However these cards are enjoyed at first opening. Then there is a lasting factor as the part of the design slides out of the card and is kept as an attractive Book Mark. The items shown on this page may be purchased here or together with the item on which page you came from.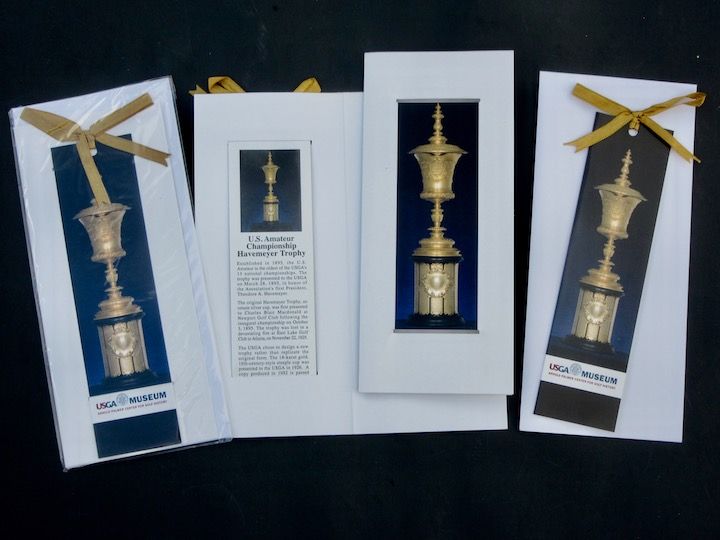 For those not sure what Book Mark Cards are, I hope the above explains: On the left is how you get your card, individually wrapped. Card, Book Mark and Envelope Left Center: Inside open card shows back of Book Mark Right Center: The front of card with Book Mark removed. Right is the actual Book Mark on the envelope;
Left:
U.S. Open Championship Trophy.
.
U.S. Women's Amateur Championship Trophy.
Right
Center:
U.S. Amateur Championship Trophy
These 3 Book Mark Cards are sold as a set of 3 at $9.95 per set After placing an order but you only want 1 type of Trophy,
Contact Me
The three Trophies shown above are from the USGA Museum, Arnold Palmer Center for Golf History.
Faberge Egg Book Mark Card. Prayer Book Mark Card Garden Book Mark Card
The Book Mark Cards are $4 each OR 3 for $9.95